Achieve pregnancy through personalized, innovative treatments.
At the California Center for Reproductive Medicine (CACRM), we've been helping individuals and couples worldwide for nearly 25 years to overcome their fertility challenges and make their dreams of having a child come true. Our personal approach, medical expertise, and state-of-the-art facility have made us one of the most recognized and successful fertility clinics in California.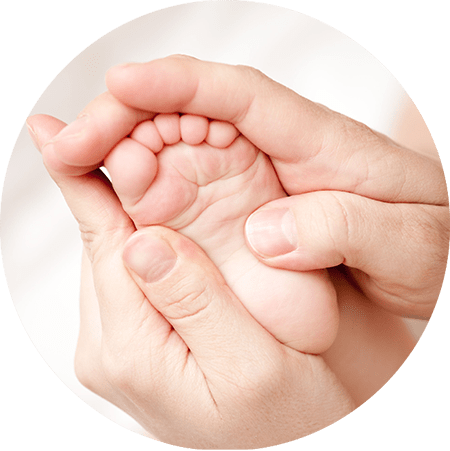 Making dreams come true with today's most advanced reproductive technologies.
With more than 100 years of combined experience and expertise in the field of fertility, we offer leading-edge assisted reproductive technologies (ART) to help you realize your dream of becoming a parent. They include:
In vitro fertilization (IVF)

Intracytoplasmic sperm injection (ICSI)

Donor eggs

Surrogacy

Pre-implantation genetic testing
Donor eggs make pregnancy possible.
Egg donation is an important pathway to having that child you've been dreaming of. As part of CACRM's state-of-the-art capabilities, we have helped thousands of people from around the world have a child through in vitro fertilization. Egg donation makes this dream possible for many people who have low ovarian reserve, early menopause or prior failed IVF cycles, or for whom egg donation is the only means of conceiving.
Bring a baby into the world with the help of our unique surrogacy program.
At the California Center for Reproductive Medicine, we are our own surrogacy program. This means that, unlike surrogacy agencies, actual fertility specialists are involved—specialists who are changing surrogacy for the better. We treat intended parents and surrogates with honesty, and we're here to protect all parties' interests. To avoid wasting time and resources, we evaluate surrogates thoroughly before you ever meet them. And you don't sign any retainers or spend any money until you meet your potential surrogate. Our focus is on our shared goal: a beautiful, healthy baby in your arms.
Meet your double board-certified fertility doctor
Lori L. Arnold, MD, FACOG
Board-Certified
American Board of Obstetrics and Gynecology
Reproductive Endocrinology and Infertility
Fellow
American College of Obstetricians & Gynecologists
Fellowship
Reproductive Endocrinology & Fertility
Georgetown University, Washington, DC
Residency
Obstetrics & Gynecology
Albert Einstein Medical Center, Philadelphia, PA
I am passionate about helping families or individuals achieve their reproductive goals. Each person involved in bringing a new life into the world has a very special purpose, whether it be the egg donors and surrogates, intended parents and hopeful parents or the medical staff.
Achieving healthy families with effective genetic services
We offer invaluable embryo screening and diagnosis to help identify genetic defects prior to implantation. By providing us with information we can respond to, these advanced medical tests help prevent certain genetic disorders or diseases from being passed on to your child. Our genetic services include:
Pre-implantation Genetic Testing for Monogenic Disorders (PGT-m) is used in conjunction with IVF to test the embryo for certain genetic diseases before it is transferred to the uterus.
Pre-implantation Genetic Testing for Aneuploidy (PGT-a) screens embryos for missing or additional numbers of chromosomes, which is the leading cause of miscarriage and implantation failure.
Fertility preservation, which involves freezing of eggs and/or sperm, is often recommended for those entering invasive cancer treatments known to affect fertility.
Gender selection, which involves choosing embryos for implantation, is recommended if a parent is a carrier of a genetic disease in order to prevent certain genetic diseases from passing on to the child.
State-of-the-art embryology and in vitro fertilization (IVF) laboratory
We are proud to be one of the leading fertility centers in California. We offer state-of-the-art technologies and meet the highest level of industry standards.
We are certified by the College of American Pathologists and fully accredited by the American Association for Accreditation of Ambulatory Surgery Facilities. These accreditations are a testament to our quality of care and dedication to you.
Read what people are saying about our experienced, leading-edge fertility 'care
"How can a person properly thank another for helping her have a family? You will always be in our hearts. Thank you so much for our precious Corinne, and now our little Trevor. We were so disheartened after the miscarriages, and you helped our dreams come true. Thanks for listening, for your care and for your gift." – Carol M.
Planning your stay in San Diego
Joining us from out of town? For your convenience, we have a list of hotels, local amenities and attractions near our facility. You're here to begin a new journey, and we want you to fully enjoy your experience while you're here for world-class fertility care. Our facility is located in the coastal city of Encinitas, just 20 miles from downtown San Diego. We are conveniently located off Interstate Freeway 5.